American Bar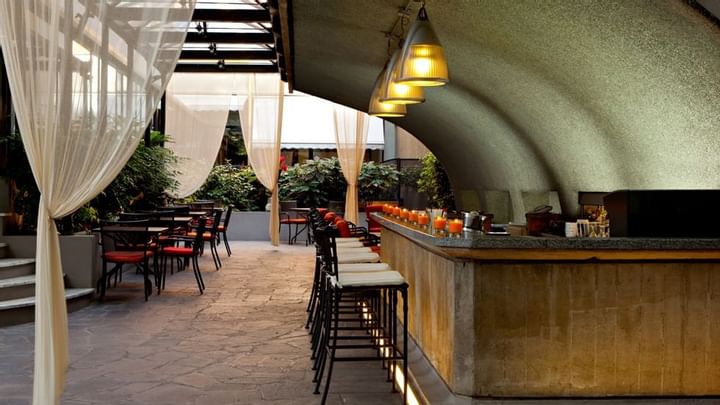 Located in the center of the hotel, the American Bar "All'Antica Cavalchina" is the place to meet for a light lunch, a coffee break or evening aperitifs and cocktails.
A good story: La Cavalchina, 1418: What is it?
"On January 29th, 1865 the building No. 1418 in Cavalchina Street (now No. 7 in Manin Street) was rented for hotel use. The rent lasted nine years, until 1874. On that date the hotel owners rented also the building No. 1419 that had been used as a private residence till then. Thus the old inn Bettolino together with the two adjacent buildings became one hotel with its main façade at No. 1418 in Cavalchina Street."
- from the diary of grandmother Carlotta Poletti Colombo